Sexual Harassment and Higher Education in China: The Case of Xiamen University
---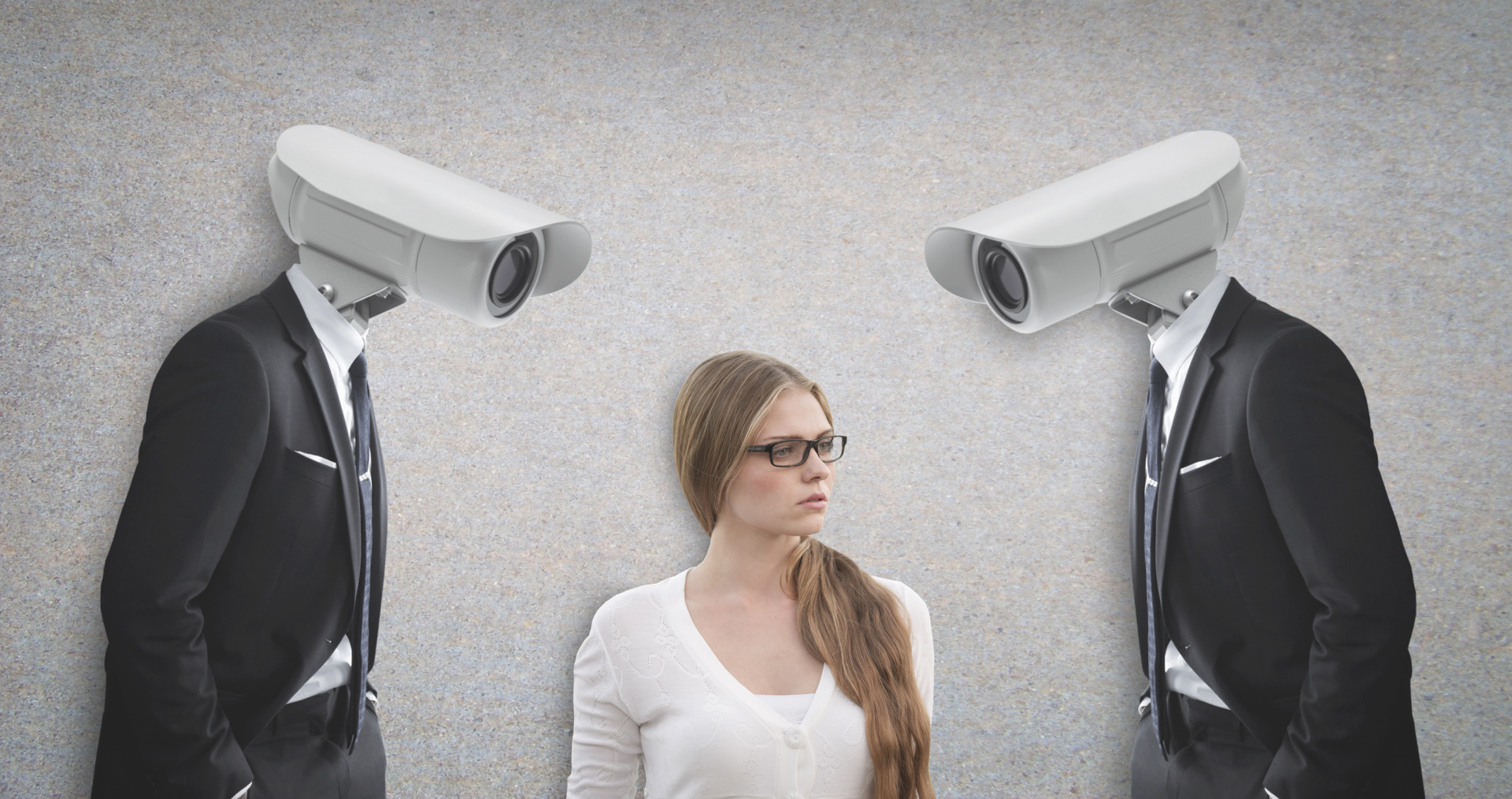 ABSTRACT
This case talks about sexual harassment on college campuses in China. It highlights examples and describes what should and should not be allowed in terms of student/teacher interactions.
SEEING
On July 10, 2014, a blogger named "Youth Caravan" posted an article online expressing support for Ting Yang, a then female student at Xiamen University, and accusing Wu Chunming, a Professor of History at the university, of seducing and molesting Ms. Ting and many other female students. The blog post also disclosed various forms of evidence, including reports of secretive trysts, hotel vouchers and receipts, and nude photos. An excerpt from the post is below:
"Although most of the female students are angered, they can do nothing but remain silent. More than one victim was hurt both physically and mentally because of Wu Chunming, and some of them were in trance [after the assault] and even cut [their] wrists trying to commit suicide."
This was not the first cry for help or call for justice concerning sexual harassment at Xiamen University. Ms. Ting herself published an article online titled, A Must-Read for Female Students of the Department of Archaeology that Defends against Bestial Behaviors, one month before the blog post by "Youth Caravan," detailing every tactic Prof. Wu used to force female students into having sex with him. However, her plea failed to draw public attention and Ms. Ting was labeled as "insane" by the school, prompting the follow up by "Youth Caravan."
In response to the vicious online debate that erupted after these posts were published, the Professors Committee of the Department of History at Xiamen University issued a letter two days after the July 10th blog post to all faculty members stating that they would be suspending all committee activity until a conclusion was reached by higher-level leadership. At the same time, a special university investigation team was set up to consider the truth of the charges against Prof. Wu. Due to Xiamen University's zero tolerance policy concerning sexual harassment, Prof. Wu's postgraduate credentials were immediately suspended and he was prohibited from teaching or recruiting during the period of the investigation.
In light of this, on October 9th, 2014, the Ministry of Education issued Comments on Establishing and Improving the Long-Term Effective Mechanism on Ethics and Virtues of Professors and Teachers in Colleges and Universities, which explicitly dictated, for the first time, the government's position that all teachers and professors are prohibited, among other things, from "sexually harassing students or coercing them into having sex."
Shortly thereafter, Xiamen University itself published the Notification of Dealing with Major Matters of Wu Chuming, which reported that the claims against Prof. We were verified as accurate by the investigation team. After making public this notification, the university had Prof. Wu expelled from the Communist Party and revoked his teaching credentials. Although the action taken by the university was relatively quick and decisive, many in the blogosphere felt that Prof. Wu's punishment was far too light, given the severity of his actions. On the other extreme, some attempted to excuse his behavior, stating that there exists a "big gap" in the regulatory environment concerning matters of sexual harassment, and that Prof. Wu should not be held responsible for something he may not have known was illegal. Others, including 100 of her classmates at Xiamen University, went so far as to accuse Ms. Ting of fabricating the story against Prof. Wu, her advisor, due to her not having passed her doctoral defense.
Ms. Ting's case is only one among many, and cases of sexual misconduct are not exclusive to Xiamen University. For example, just after the conclusion of Ms. Ting's case in October 2014, another female doctoral student, this time from the School of International Relations at Peking University, sent a whistleblowing email to the university's Disciplinary Inspection Department accusing Associate Professor Yu Wanli of having sex with students and getting them pregnant. After investigations, Prof. Yu, like Prof. Wu, was expelled from the Communist Party and had his teaching qualifications revoked.
A non-governmental organization (NGO) named, A Group on Women's Rights, an organization that fights against sexual harassment among other causes in China, stated that "at least 72 on-campus sexual assault cases were reported in the media between January 2013 and May 2014." The China Women's News released a set of data on November 4th, 2014, from a survey carried out on 15 college and university campuses showing that 75% of the participants reported they had suffered from sexual harassment of various forms, verbal and physical. Another investigation, carried out by the Women's Federation of Guangzhou Province in June 2014, revealed that almost 90% of those interviewed – female students from colleges and universities in Guangzhou Province – said they had undergone sexual harassment; the investigation also stated that the areas where sexual harassment occurred most often was in public transportation, bathrooms, and offices.
JUDGING
What is sexual harassment?
In Amendment (IX) of China's Criminal Law and the Law on the Protection of Rights and Interests of Women, it states that "sexual harassment" is a term that contains a wide range of "unwelcome" actions or words that make someone – male or female – feel uncomfortable. "Unwelcome" here means that the person harassed has made it clear that he or she has a negative feeling in response to the action or words indicated. However, exact descriptions of the kinds of actions or words to be regarded as "unwelcome" is lacking, giving perhaps too much room for interpretation and not enough specificity for enforcement.
In the context of this case, where sexual harassment is being carried out on college and university campuses and is a condition for obtaining high academic performance scores or being granted advanced degrees such as PhDs, the victims are the targets of exploitation by predatory professors. This point, that professors are using their power to force the submission of students to their sexual desires, is outlined in the definition of sexual harassment promulgated by the Sexual Assault Prevention and Awareness Center at the University of Michigan in the United States:
"Submission is either explicitly or implicitly a condition affecting academic or employment decisions;
"The behavior is sufficiently severe or pervasive as to create an intimidating, hostile or repugnant environment; or
"The behavior persists despite objection by the person to whom the conduct is directed."
That sexual servitude can be a prerequisite to receiving a fair grade or obtaining an employment recommendation is a serious problem in China, let alone globally, and has brought into focus the responsibilities of a professor to his or her students. In China, the existence of sexual harassment on higher education campuses and the fact that it rarely receives attention or has consequences, is due primarily to three interrelated factors:
Most sexual harassment victims on university campuses remain silent rather than speak out about their abuses. A driving reason for this behavior is that there is no well-known definition of sexual harassment in China, and therefore victims and their families face inherent difficulties in understanding what is and is not sexual harassment, reporting abuses to proper authorities, prompting investigations, collecting sufficient evidence, offering testimony, and ultimately prosecuting offenders.
The perpetrators typically have well-connected networks and high-profile teaching and researching backgrounds. These qualities give them protection, whether from their friends in higher-level positions in the government or Communist Party or from the universities they work for, many of whom have a strong incentive to keep them on staff to maintain a prestigious reputation.
The public at large in China cannot be relied upon to consistently act as an accountability mechanism for professors to avoid engaging in sexual harassment, or as a united voice for victims seeking justice. One reason for this is, again, the ambiguity of the concept of sexual harassment. If people don't know what it means or how to identify it, it becomes difficult for them to respond effectively when it is happening to others. Another reason is public apathy, suspicion and disparagement toward victims; in other words, a general indifference or reluctance to trust the testimony of those having undergone sexual harassment. These kind of public responses, whether intended or not, end up deepening the scars of the victim.
Given this environment, what can we say about the responsibilities of a professor? For example, former professor Wu had plenty of opportunity to be a real, lasting resource for his students, imparting to them invaluable experience and guiding them as they progressed through university and discerned their careers. Instead, he used his position to fulfill his sexual fantasies, reducing his victims to nothing more than objects, without dignity and unworthy of respect.
The philosopher Tsang said that "I daily examine myself on three points: 1) whether, in transacting business for others, I may have been not faithful; 2) whether, in intercourse with friends, I may not have been sincere; 3) whether I may have not mastered and practiced the instructions of my teacher." Given this, the professor is one who is not only concerned about accomplishing his or her own career goals, but also about being a positive and imitable example to others. Wu's behavior not only violated the law, but was contrary to traditional Chinese moral principles.
ACTING
Given the issue of sexual harassment on Chinese college and university campuses, and the threefold reasons for its prevalence, what can be done?
If you were a student of Xiamen University…
If you were a student of Xiamen University and heard about the case of Ms. Ting, how might you get involved? A good starting point is advocacy. Spreading knowledge and increasing public awareness of what sexual harassment is helps give voice to victims who may be too ashamed to speak up for themselves. Advocacy work attempting to raise awareness about this issue could target student unions, university administration, or even external NGOs or organizations such as the All-China Women's Federation.
One option for promoting awareness would be to leverage technology. An example of this is the case of Kang Chenwei, a graduate student of Beijing Normal University, who, along with seven of his classmates, created a digital university map highlighting the frequency of sexual harassment on campus and indicating the geographic areas where such encounters happen most often. Although the effectiveness of this mapping project is not clear, it is but an example of the many creative outlets for raising awareness about the perils of sexual harassment for university students.
Another example of student activism occurred after the scandal involving Prof. Wu and Ms. Tang. More than 250 of Ms. Tang's peers, along with other graduate students across China and internationally, signed a letter proposing to supervise Xiamen University to prevent sexual harassment from occurring in the future. The student activists viewed it as nothing short of a moral imperative.
A major stumbling block for cases of sexual harassment gaining publicity on university campuses is the reporting infrastructure. For example, imagine your best friend told you one day that she had been harassed by a professor, a professor of so-called noble character and with high prestige in the eyes of the school's administration, what would you do? Although many universities in China do have a reporting mechanism for sexual harassment and related offenses, students often hesitate to use them for fear of their identities being exposed. Given this, would you advise her to report to the relevant university authorities, even though it may result in public humiliation, gossip amongst students, or recrimination? Or would you advise she keep silent, and just stay away from the professor, internalize the event, and try to move on? Or is there an alternative? Should student activists be demanding a pledge of confidentiality to protect those who come forward with such testimony? It is true that running from a problem is the worst way to solve it, but ineffective reporting mechanisms can end up creating more harm than good. What is a friend to do?
If you were the President of Xiamen University…
Although the announcement promulgated by the Ministry of Education above provides a definition for what constitutes sexual harassment in a university, many commentators still question its clarity and potential effectiveness in holding perpetrators legally accountable. For instance, what does "improper relationship between students and teachers" exactly mean? Without a clear, detailed, definition from the central government, what are universities to do, given that sexual harassment is happening on their campuses? One option would be to acknowledge the scandal honestly, disclose the details of it truthfully, and pursue the appropriate remediation regardless of the risk of backlash. Any lack of transparency can create a serious problem in bringing perpetrators to justice.
Another, related option, would be to develop university-specific rules for dealing with sexual harassment. One way to establish such rules is to respond to the recent promulgation of the United Nation's Sustainable Development Goals, goal five being specifically directed toward women's empowerment and protection, and China's commitment to them through its most recent (13th) Five-Year Plan. The government's apparent focus on gender equality could be a signal for universities to develop rules and guidelines for dealing with situations of sexual harassment. Standardizing behavioral expectations for professors and providing confidential reporting outlets for students is one step toward China's vision of a harmonious society, one in which universities and higher-level management are able to address crises effectively and justly, and one in which both males and females are treated fairly, provided equal access to opportunity, and are respected as persons and not reduced to objects of sexual desire.
DISCUSSION QUESTIONS
If you were a victim of sexual harassment, how would you respond? Would you speak up or keep silent? Why or why not?
If you were told by your friend that she had been harassed by a professor at her university, what would be your response? How would you advise her?
Do you think the punishment of former professor Wu was justified? Was it too harsh? Too light? Why or why not?
If you were the President of a university and a case of sexual harassment was being revealed through social media, outside of your control, how would you respond? What would be your first reaction?
If you had to write a sexual harassment policy for Xiamen University, what would it say?
---